Piemme Broker will attend at MCT Petrolchimico
Piemme Broker will attend at MCT Petrochimico on 30th of November at Crowne Plaza Hotel in San Donato Milanese.

Piemme Broker at the OMC exhibition
Here are the pictures of our stand at the OMC exhibition which was held in Ravenna from 29th to 31st March.
See you next year!
Piemme Broker will attend at OMC RAVENNA
Piemme Broker will attend at OMC RAVENNA from 29th to 31st of March – Hall 2 Stand M 39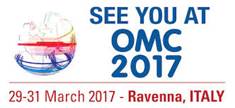 New software version for HAWKE INTERNATIONAL's Junction Boxes
HAWKE INTERNATIONAL develop a new software configuration for Junction Boxes in GRP; the software is available online on the website www.ehawke.com on section designHUBB; is possible to save and print the configuration in dwg, pdf & stp.
THE NEW PIEMME BROKER WEBSITE IS NOW ON-LINE
The new PIEMME BROKER WEBSITE is now online.
ATEX Certification for MCT BRATTBERG
MCT BRATTBERG has been approved for ATEX by the Baseefa Institute.
All the equipment, the accessories and the modules (variable as well as fixed modules) are certified; this allows to install MCT BRATTEBERG cables intended for use in classified areas.
Certification for the installation of HAWKE INTERNATIONAL cable glands
PIEMME BROKER has been certified by HAWKE INTERNATIONAL and can now organize theoretical and practical courses about cable gland installation with a certificate release at the end.
These courses are the only way to ensure a correct installation and are required by the most important customers.
They are carried out at our premises or at our customer premises by our specialized personnel. The maximum number of participants allowed for each session is 15. Each course lasts for about 4 hours.